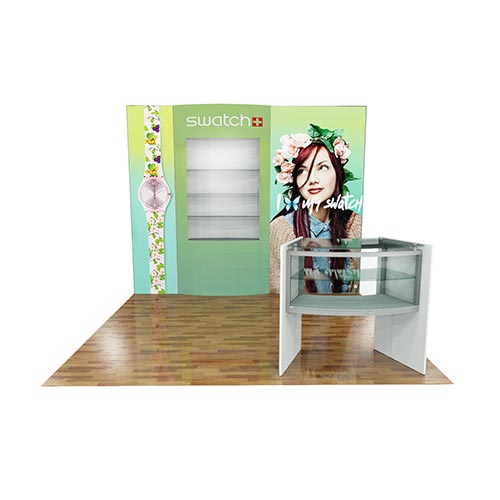 ECOSE-1113 | Backlit Hybrid S
10 X 10 Display
ECOSE-1113 | Backlit Hybrid S
Display Details:
ECO-1113 Modern Sustainable Display
YOUR BRAND. YOUR DESIGN. YOUR PLANET.
See ECO-2113 for the 10' x 20' Version
See ECO-4113 for the 20' x 20' Version
INCLUDES:
(2) Lightweight Recycled Aluminum Extrusion Frames with LED Perimeter Backlighting and Shelves
(1) Custom FSC Wood Panel Shelving Unit with LED Puck Lighting
(3) Fixed Height Acrylic Shelves
(2) SEG Backlit Fabric Graphic with Blockers
(1) Vinyl Graphic Wrap (shelving unit)
(1) Lightweight Recycled Aluminum and FSC Wood Panel Freestanding Display Counter with Acrylic Countertop and Shelves (Finish Options)
Excludes Flooring
Other 10 x 10 Display Options
Would you like help finding the perfect display for your event? Request a custom quote.