We deliver more than just your exhibit, we deliver peace of mind!
Planning a trade show exhibit can be difficult, especially if you are new to the industry or perhaps planning from afar. SouthStar understands this and is available to help you through the process to insure you arrive on site with your expectations exceeded.
Our goal is to make sure your tradeshow experience starts with confidence and ends with satisfaction"
We give you a custom experience
Everything about working with Southstar is customized to the exhibitors needs. Custom or Modular? We can do what's best for you. Rent or Buy? We can do them both. First show or seasoned exhibitor? We can help.
Time is money. We get it. Your time needs to be spent on your brand. Let us handle the details and make it easier for you. You do what you do best and leave the rest to us.
We guarantee satisfaction
A lot of elements go into customer satisfaction: saving time and effort, gaining momentum on projects, feeling value, achieving success, to name just a few. We understand that each of those elements need to be seen and felt by our clients. That is why we developed a promise to our clients that we stand by with every job - no matter the size or complexity. In fact, our goal is to create satisfied, returning customers.
Working with SouthStar is not only smart, it's simple!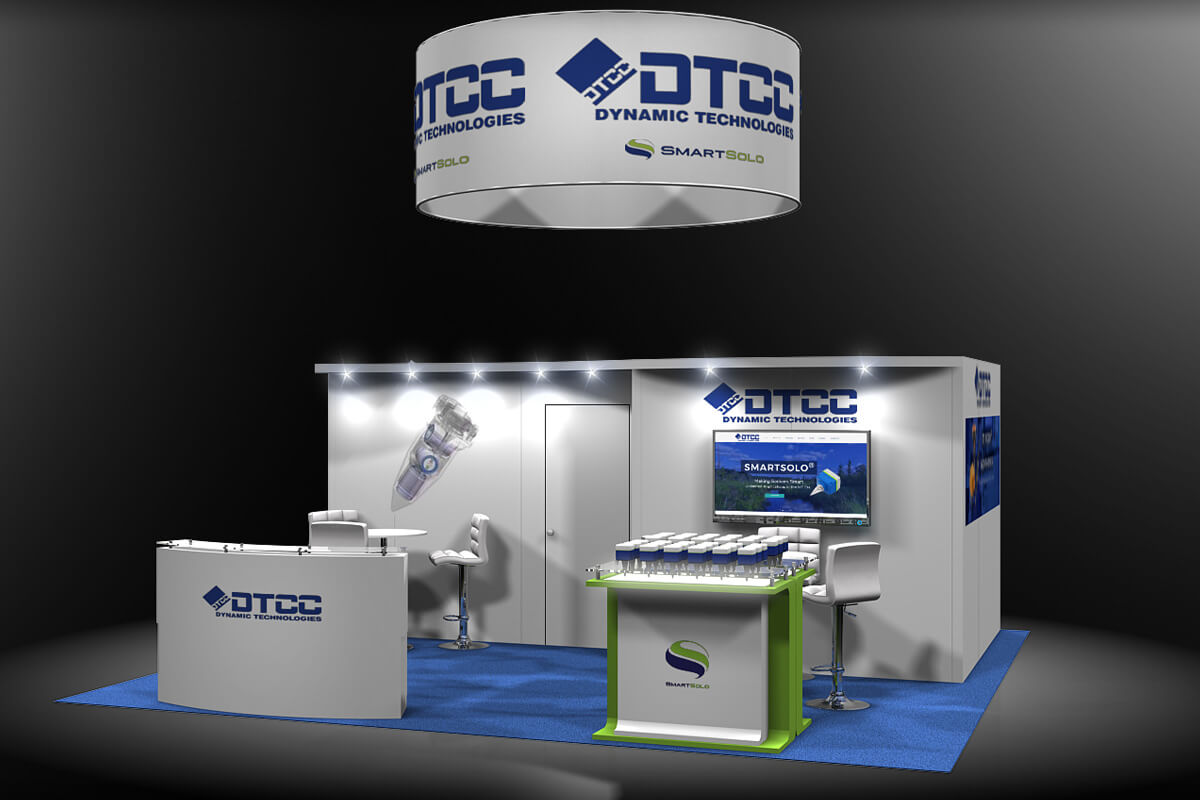 A member of our team will spend time listening to your goals, assessing your needs, and developing your vision.
The best part about this step, is that you can be as involved as you want. Use your imagination. You can work closely with members of our team and help design your exhibit or let our designers run with your ideas and see them turned into a 3d reality for your approval.
Thoughtful execution is key to a successful show. We will walk you through each element of the plan so that you feel confident in our design and implementation efforts on behalf of your company.
Enjoy your successful show
We are there from start to finish to ensure that the logistics are seamless - allowing you to put 100% of your focus into your message, your clients and your show. This allows you to do what you do best. We enjoy watching our clients succeed!






Samples of work we have done for companies like yours
What Sets SouthStar Apart?
We know it can be frustrating to plan an exhibit, and foremost there should not be any surprises when you arrive on the show floor. We abide by internal standards second-to-none and commit 100% to ensuring your success. Put your trust in a company that was built upon integrity and quality customer service.  You will be glad you did.
To treat each and every one of our clients as we expect to be treated; fairly and honestly. To be prompt in our communications and responsive to your needs.
We aim to earn your trust with each and every interaction and exceed your expectations with quality products and outstanding service.
For all of our clients to have an emotionally satisfying experience that allows you to feel confident throughout the course of your project and pleased in your decision to partner with SouthStar Exhibits.
Three Simple Ways To Get An Exhibit That Sets you Apart