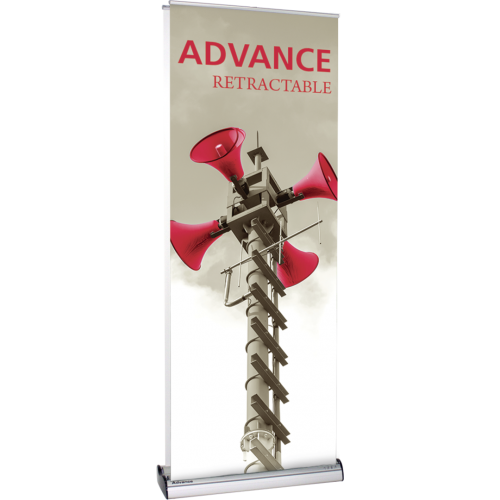 ADVANCE
RETRACTABLE BANNER STAND
ADVANCE RETRACTABLE BANNER STAND
As part of our premium line of retractable banner stands, the Advance is loaded with features and design innovations. The Advance is a durable stand designed to be displayed at events for years. Useable as a single or double sided system, this removable cassette banner stand has been specially designed for maximum convenience and ease of use.
Base Color:
Silver [ADV-800-S]
Other Banner Stand Options
Would you like help finding the perfect display for your event? Request a custom quote.